How many ideas do you have? Do you believe all of them are possible and potential to win the market? If yes, how to turn it into reality? Let's find out the 7 essential stages of new product development by Enosta, a rick experience agency in tech product launching and development.
1. Ideation
In the very first step, the company comes up with many ideas. It's could be hundreds of ideas before selecting the best one. There are 2 ways of generating ideas:
Internal resource: The company finds new ideas internally through in-house research and from the R&D team
External resource: This prefers competitor innovations, e.g. distributors, suppliers, and also. The most important external source can be customers, your product will be better when focusing on creating customer value.
A popular way to generate new ideas is SCAMPER, each letter stands for a prompt:
Substitute – Which parts in the product can be replaced with another?
Combine – How do you combine your technology or ideas with something else to create market strength?
Adapt- Can you adapt this product for better output?
Modify – What can you add to change this product?
Purpose – Can you use this product in another way?
Eliminate – Which features can be deleted to make your product cheaper, lighter, faster, or simpler?
Rearrange/Reverse – Can the product evolve into a new product?
All the ideas generated should be screened to filter out the good ones. To identify the most potential one, your company can use analysis models such as Evaluation matrix, SWOT, CO-STAR, etc
2. Business Analysis
Before going to the development stage, the business analysis is performed. The team will do competitor analysis, product features clarifying and begin to map out the business model. A detailed product validation provides you with valuable data about:
Which function should be included?
The suitable price package
Potential customer group and market
Expected sales volume and ROI
Profit and Loss plan
Product lifespan on the market
3. Designing
It's time to shape your idea into a visual product. No matter which type of your technical product is, the design team needs to map out the wireframes and UI design.
Wireframes
This is the step of structuralizing the system and user experience. With a good wireframe, you can navigate audiences to access the right part without feeling lost and reduce the bounce rate to the minimum. Based on the function listing by the BA teams, the designer will draft out several options to illustrate the final flow.
User interface
UI or User interface is the step to make it more attractive by color, typo, elements, and design.
To perform this better, the company can consider hiring an outsourcing service that specializes in the field. Enosta is a strong agency that offers a professional design service for technical products. Check out our Behance and get in touch if you are interesting!
4. Branding
This step can implementation at the same time as the designing steps to shorten the process. There are things that a good brand should do including:
Brand identity:
The visual of the brand includes the logo, color, font, element, and typo.
Brand heart:
The brand heart is the brand core that guides your business when building brand messaging and visual identity. The brand heart includes:
– Purpose: Why does your brand exist?
– Vision: What does the future look like?
– Mission: How does your brand create that future?
– Values: What principles guide brand behavior?
Brand message:
This is how a brand talks about itself and communicates with customers. With this guide, you will understand how to convey your brand in words that win customers. A good brand message includes brand essence (personality, voice, tone), tagline, messaging pillars
Brand strategy: Assess your brand health and the marketplace to position your brand. Then, come up with a suit strategy to launch your brand and form a solid foundation for future
Normally, a business needs to hire 2-3 agencies for each service, such as a branding agency, a web development agency, or a design agency. This process can be lengthy and cost you more money.
If you need an integrated service that included all the steps from ideation to branding, UI/UX design, and development the product, Enosta can help you with this.
5. Product development
This is the step for coding and testing. It's time to make your product real! To be more productive, the development team can use agile methodology to collaborate better and continuously improve the work at every stage.
Depending on the difficulty of the product, this stage can take 2 weeks to 1-2 months
6. Testing
Product test:
This stage reflects the core element of the proposed product. The QA team is responsible for designing and implementing tests, debugging, and defining corrective actions. They will create test cases and ensure the final version will work smoothly before launching it to the market.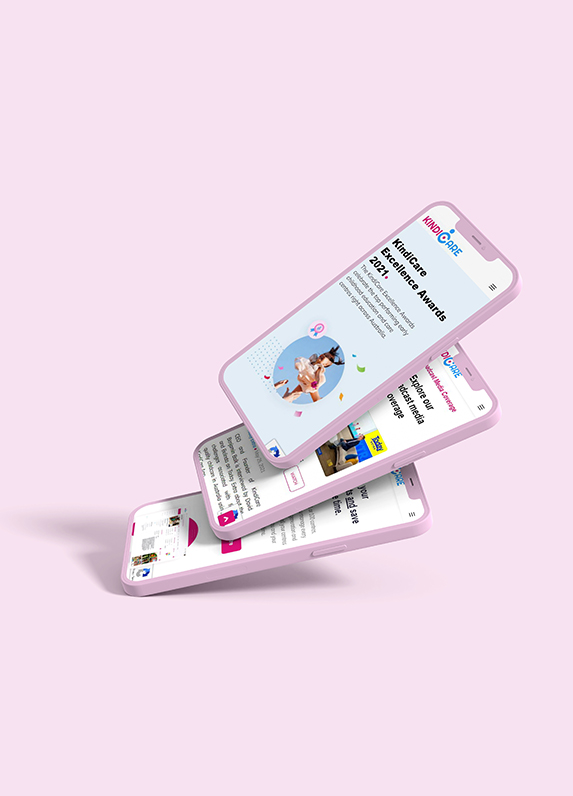 Market test:
This is the penultimate stage of the new product development process that provides an insight into how the product will be introduced into the market, advertised, produced, packaged, distributed, and eventually sold to the customers, and therefore any optimizations if required can be made by the company.
7. Launching
The final step of a new product development process is commercialization and launching. Based on the information gathered during the test marketing process, the business management can decide:
Timing of launch: Select a suitable day and time to publish the product
Target market: It can be in a single location, one or several areas, a national or international market.
Target consumers: The primary target consumer group will have been identified earlier by research and test marketing. This primary consumer group should consist of innovators, early adopters, heavy users, and/or opinion leaders. This will ensure adoption by other buyers in the marketplace during the product growth period.
Marketing strategy: Find the best way to approach the target market and audiences. It's an action plan for introducing the product by implementing the above decisions. When a plan is in place for each of these three issues, then the commercialization process may begin. For this stage, you can outsource digital marketing services that are experts in this field to bloom your business.
All-in-one Product Development Solutions
Up to now, you might realize that building a new technical product takes time, effort, and resources. With a deep understanding of the difficulties of new businesses, Enosta Agency offers an integrated service for product launch including Web Development, Product Design, Branding, and Digital Marketing.
Instead of hiring 3-4 teams to realize the product, you can save thousands when working with a fulfilled solution like Enosta that perfectly assist startups from the ideation stage until the product is complete and rock the market. You can explore the UNICEF project as examples to see how we help businesses to unlock their values in the digital era.
Stop wandering around, all you need for your business is here! Fill the form and get a free consultation now!