Why do non-profit organizations need branding?
Branding for Nonprofits is the activities and strategies to spread the message of the organization to attract donations and call for volunteers. The goal of nonprofit branding is to promote the cause and purpose of the organization to attract the attention of volunteers and potential donors. However, many organizations do not usually monitor branding activities closely. If done properly, branding can bring the following huge benefits:
1. Being trusted
When a brand has been intentionally crafted, properly positioned, and aligned to its target audiences, the trust, and loyalty of the audience increase. A strong nonprofit brand doesn't only increase the trust and loyalty amongst supporters but also creates a sense of organizational unit within the organization (amongst staff, volunteers, and other stakeholders). All of these contribute to the growth of the organization.
Help raise brand awareness and mission
Members of your community, across the country, and your online audience all need to understand who your organization is and the work you're doing. Raising awareness through Marketing can help your nonprofit brand and mission become widely known.
2. Increase Fundraising opportunities
In the nonprofit sector, the competition for funding is high. A strong nonprofit brand can help you achieve your fundraising goals by increasing visibility and generating support. A strong brand also increases engagement among supporters and donors.
Conventional businesses profit by selling products and services. However, non-profit organizations also need to raise funds to support and operate their activities. Raising funds helps minimize budget constraints for your organization.
These are only some of the benefits a strong nonprofit brand can bring about. Beyond these, nonprofit branding can drive your long-term strategic goals, increase public trust, increase internal cohesion, increase awareness about your cause and your work, and build your reputation, among other things.
3. Attract volunteer
Nonprofits don't just thrive on donations and support. You also need to look for volunteers who are dedicated, enthusiastic, and willing to work, serving the organization's mission. Marketing will help encourage individuals who want to contribute to the community, to volunteer for your organization.
Explore more: Digital Presence & Why it Matters for Business in 2023
How to do branding for nonprofits?
1. Know your target
For this section, you have to clearly know about your target: who do you want to give a hand and you will be your investors? Create a persona to ensure that you understand clearly about your audiences. A good customer persona includes:
Demography:
Age
Gender
City
Habit
Behavior
Geography
Trigger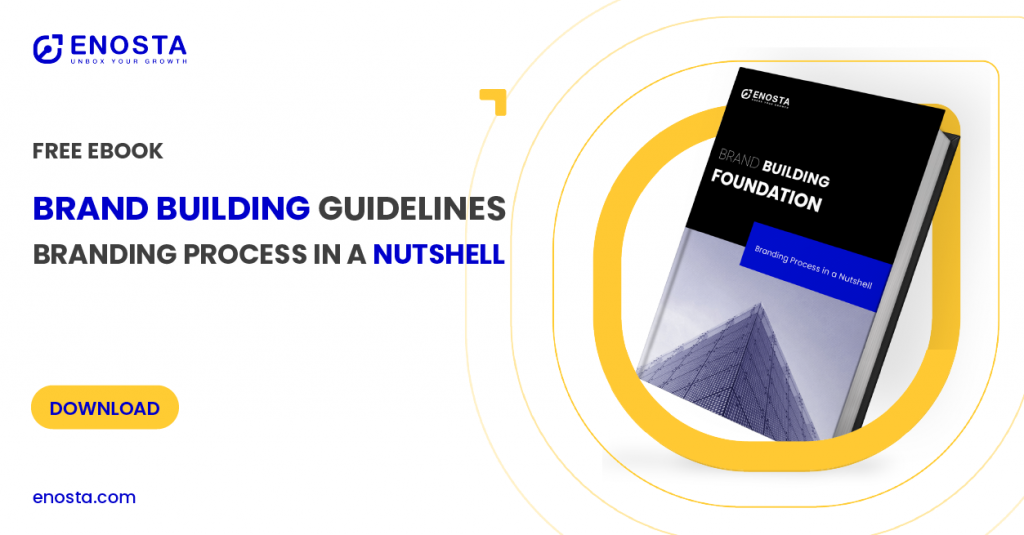 2. Community-oriented communication
Being a nonprofits organization, no matter who is your purpose, the final object will be contributing to society, to the global, and to the community.
3. Tell a story
Be truly and tell your story, no need to be slushy but trustable. A good story can inspire people and gain great reactions from audiences. This can be a potential communication strategy for NGOs to spread their values and charity campaign. To make the story more memorable, tell it with a clear structure and unique characters. There's one tip for NGOs branding is creating a brand voice and sticking to it in any delivered content. Take tones of voice as an example, how do you want to communicate with audiences? Formal, humorous, or optimistic voice? Select 2-3 types and tell the story.
4. Stick to the Brand Archetype
Personalize your brand with a brand archetype, this will be the north star that helps your brand to define consistent characteristics, tone of voice, and values as a real person. There're 12 common brand archetypes, the Caregiver or the Everyman might be suited for nonprofit organizations. Take deeper research about this before jumping to a conclusion
Branding for Nonprofits Services
More important than any organization, nonprofits need a strong brand that is carved in customers' minds. For better presence and charity activities, outsourcing branding agency can be an appropriate solution for nonprofits organizations. This can take an amount of money but eventually, you can gain a strong brand foundation and long-term value.
Enosta Agency offers customized branding solutions that can adapt to your business. Only 1 step to discover how we made it happen. Contact us now!